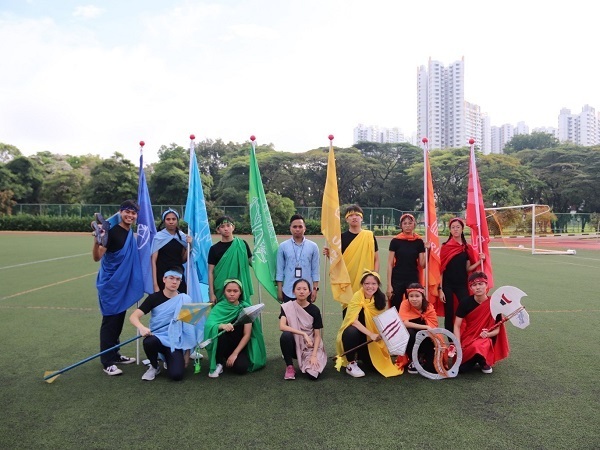 Objectives of House
The House system aims to enhance and create a vibrant school culture for all students in order to inculcate a sense of pride in the students as well as a sense of belonging to the college. The opportunities to lead and serve in the various House activities through the year also serve as excellent platforms to develop House Captains and House Executives to be influential leaders.
Programmes
Students enjoy a vibrant college experience through the following House activities such as Road Run, House Bonding Day, Healthy Lifestyle Week and Inter-house Games led by their House Captains and House Executives, where they will compete for House points to clinch the coveted title of Champion House.
Every student has the opportunity to take up the leadership opportunity to be a House Executive where they will receive specialised leadership training such as House Exco Bonding Session, House Exco Training Workshop and House Exco Conversation. Through these activities, they will learn to hone their leadership competencies to be influential leaders and rally their peers to participate in House Initiated Events for bonus House points.